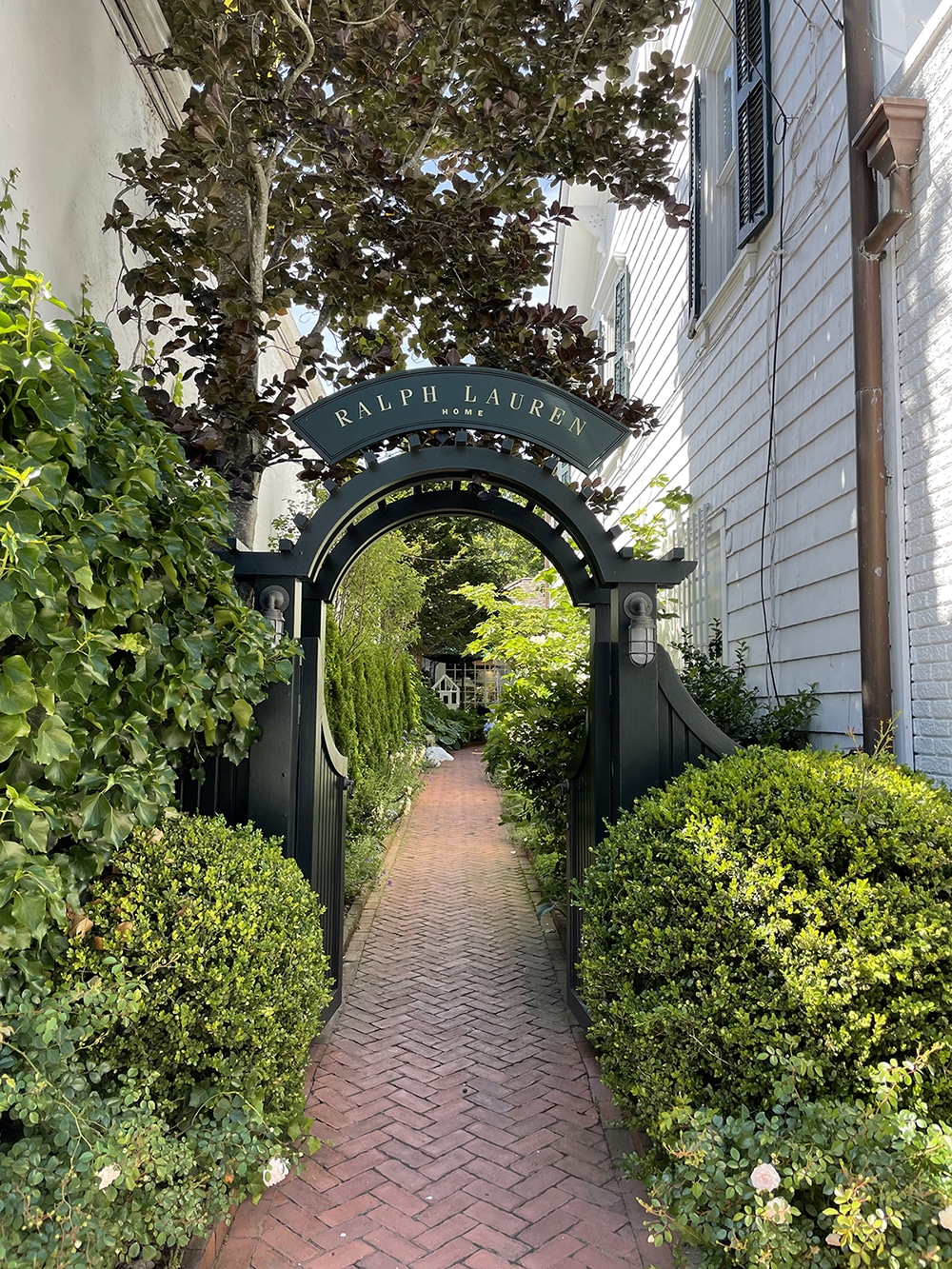 The Hamptons are known for being a popular summer getaway; quaint villages home to elite shopping, fine dining, and seaside charm all at the same time. For those of us in New York City and Long Island, the short drive out East provides a whole other world to explore without having to hop on a plane. One of the most popular Hamptons locations is the village of Southampton. With so much to see, from art to local shops to amazing beaches, it won't matter if you stay for the day or for the whole summer. Not only does our DDMA team like to visit the charming town, but we've also done work in the area! Whether it's a day on site or a weekend away, we know just where to go; we've outlined the best places to shop, eat, visit, and stay when you take a trip to Long Island's East End.
---
SHOPPING:
Bring your wallet! You're going to want to do some shopping in Southampton! There's everything from high-end boutiques to home decorating to surf shops.
1. Ralph Lauren & Ralph Lauren Home
41 Jobs Lane, Southampton, NY 11968 | https://www.ralphlauren.com/southampton
Ralph Lauren and the Hamptons are almost synonymous these days. With 4 stores spread across the East End, you're never too far from the timeless American fashion house. In Southampton you can find a classic Ralph Lauren store, as well as a recently opened home decor store. Located behind the original storefront, the new Home Cottage offers all sorts of goods from hostess gifts to lighting to exclusive furniture. Both of these stores are the perfect place to stop, even if it's just to window shop.
---
2. Flying Point Surf & Sport
79 Main Street, Southampton, NY 11968
What's a beach vacation without the obligatory visit to the local surf shop? Not only does this store offer local merchandise, beach accessories, surf boards, skate boards, and more, they also hold surf camp and surf lessons every year! If you can't get to the Southampton location, they also have locations in Sag Harbor and Bridgehampton.
---
DINING
With restaurants on almost every corner, you can't make a bad choice. We've listed the perfect spot for a quick bite and a beautiful location for a fine dinner.
3. Ted's East End Market
264 Hampton Road, Southampton, NY 11968
A local favorite, Ted's East End Market is a classic Long Island deli. Stop in to grab an egg sandwich for the beach or a hero for the whole family!
---
4. Tutto Il Giorno
56 Nugent Street, Southampton, NY 11968 | https://www.tuttoilgiorno.com/southampton.html
Tutto Il Giorno was created after a long, tiring East Hampton bike ride between two friends, Gianpaolo de Felice and David Maye. The duo were dying for a "bowl of authentic Italian pasta without the Hamptons 'scene'". Their goal was to create a Southern Italian restaurant in the Hamptons that provided fresh and local food in a beautiful, quiet environment. They now have three locations in New York – Sag Harbor, Southampton, and Tribeca.
---
ENTERTAINMENT
There's two reasons people like The Hamptons so much – the beaches and the wine.
5. Coopers Beach
268 Meadow Lane, Southampton, NY 11968
With miles of fresh white sand, a concession stand, chair rentals, and more, Coopers Beach is often rated one of the top ten beaches in the United States. Residents and visitors alike, travel down to the beach as early as 8 AM to enjoy a day in the sun! Click here to see a LIVE feed of the beach right now!
---
6. Duck Walk Vineyard
231 Montauk Highway, Water Mill, NY 11976 | https://duckwalk.com/
Duck Walk Vineyards is a well-known Long Island vineyard. With over 140 acres and 5,000 cases of wine produced each year, the vineyard is a staple to many vineyard tours. You can order a tasting menu, a single glass, or a bottle! Seating is available on the patio or within the vines, and there's often live music.
---
Rest
With hotels, inns, and B&Bs sprinkled all over town, you're sure to find somewhere to rest your head at night.
7. Southampton Inn
91 Hill Street, Southampton, NY 11968 | https://southamptoninn.com/
The Southampton Inn, built in 1973, is the perfect combination of renovated luxury but in a "classic, unassuming andutterly charming" way (like Southampton itself). The accommodations are endless – 90 guest rooms, a tennis court, ballroom, a heated pool, and more!
---
8. 1708 House
126 Main Street, Southampton, NY 11968 | https://1708house.com/
The 1708 House is a historic bed and breakfast located right on Main Street. Bearing its name from its time as a home in 1708, this bed and breakfast not only has guest rooms and the perfect location but also has a "museum-like cellar dating to approximately 1648."
---
We hope you enjoy your Southampton Adventure!
The Back Corner is a blog about every corner of the company, written from the back corner of the office.
Sources: NY Post, Vogue, Eastern Surf, Hamptons.com, Destination 360