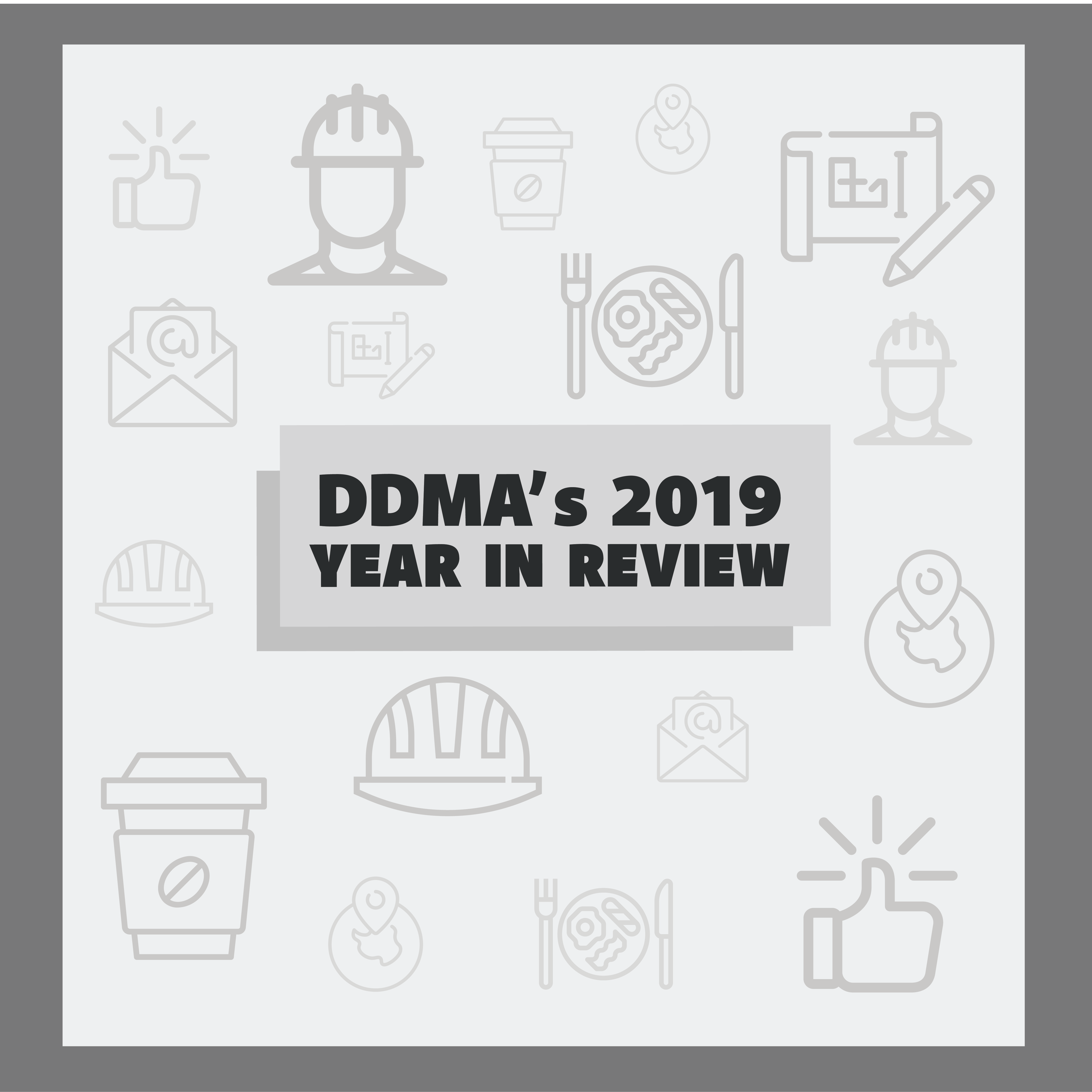 Welcome back to The Back Corner, a blog about every corner of the company, written from the back corner of the office.
As we begin this new year, we wanted to look back on 2019. After all, hindsight is 20/20. With a look back into our files, we were able to find some numbers to show off all we did last year. Take a look.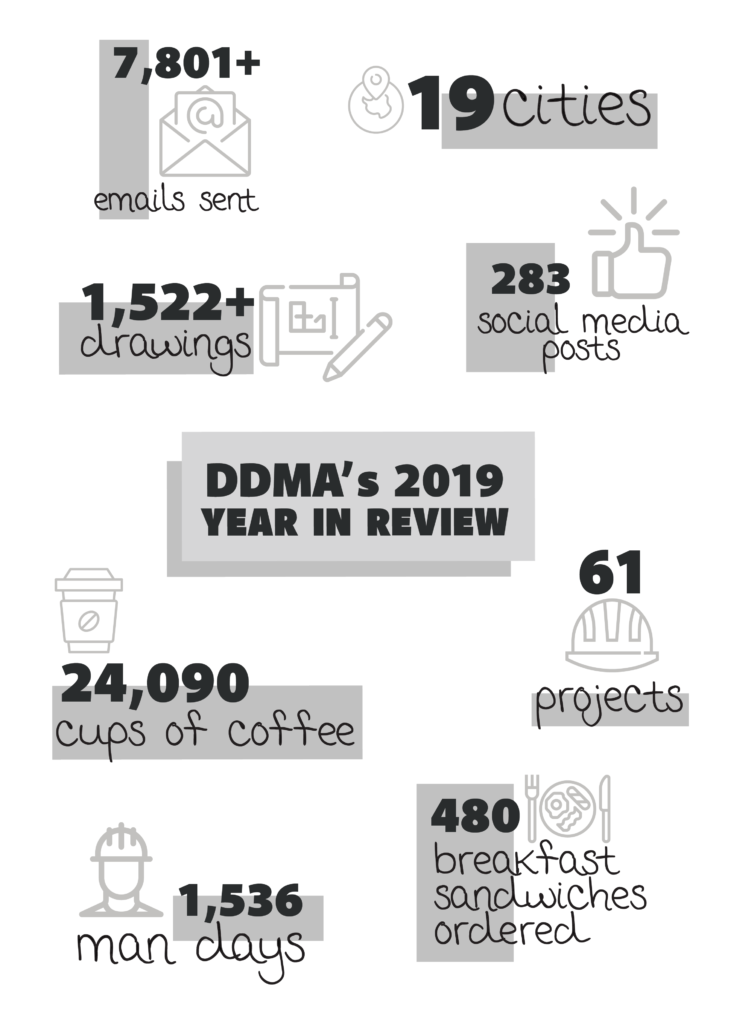 It's no wonder we did so much in 2019, we had 24,090 cups of coffee! It's really great to be able to look back at our year with numbers like these. We're proud to know that we traveled to 19 cities, began 61 jobs, drew 1,522+ drawings, and even that we ate 480 breakfast sandwiches. Take a look at some of our favorite moments from the year.
We can't wait to see what 2020 brings us. Happy New Year!
For more information about DDMA, please visit our website, follow us on social media or contact us. We would love to hear from you!