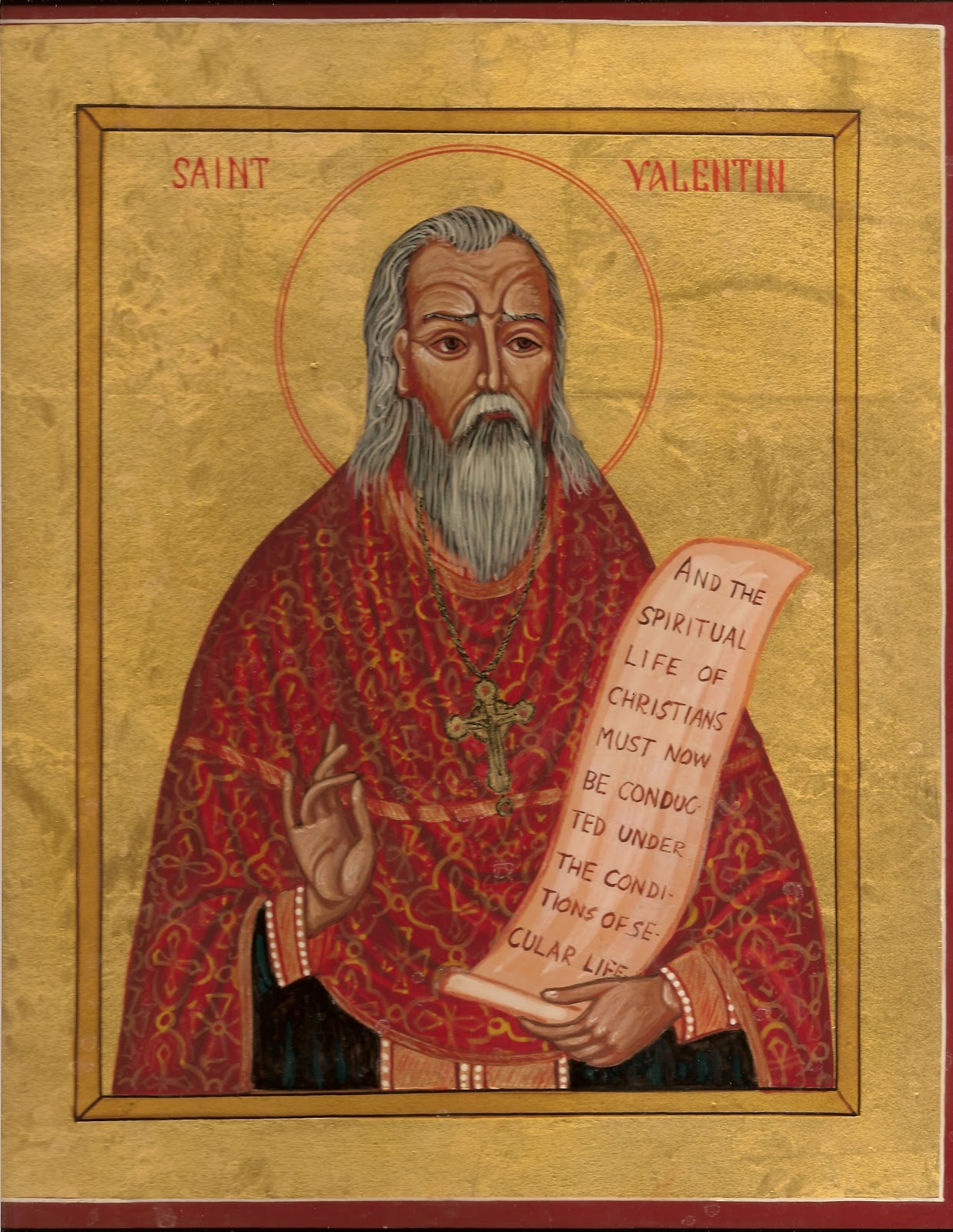 Welcome back to The Back Corner, a blog about every corner of the company, written from the back corner of the office.
Historians have a lot of different stories about how we came to celebrate Valentine's Day every year on February 14th. The most interesting story is about Valentine, a Roman priest, condemned to death for performing marriage ceremonies against the Emperor's rule.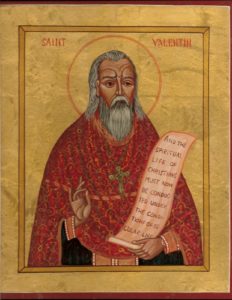 Let's go back to the third century. Emperor Claudius II Gothicus of Rome decided that single men made better soldiers than those married or in a relationship. Therefore, he outlawed marriage in Rome. Valentine, a Roman priest, disagreed with Claudius and continued to marry couples in secret. When Claudius found out, he sent Valentine to jail. While being imprisoned and tortured, one of Valentine's guards, Asterius, saw the good in Valentine. Asterius brought in his daughter, Julia, to be taught by Valentine. Julia, blind since birth, was taught about nature and scripture, and every day Valentine would pray for her vision to be restored. Finally, one day during a lesson, a miracle occurred and Julia could see!
In 269 AD, Valentine was sentenced to a three-part execution. Legend says that the night before he died, he wrote a letter to Julia and signed it "from your valentine". On February 14th, 270 AD, Valentine had died. Over his grave, Julia planted an almond tree, the symbol for "abiding love and friendship".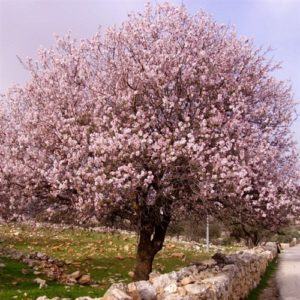 Abiding love and friendship isn't all the Almond Tree is good for. We did some research and found out a little more about this pink tree. Native to the Middle East, this tree is now largely produced in California and the Central Valley region. These trees can grow up to 30 feet in height, and they blossom bright pink!
Caring for the almond tree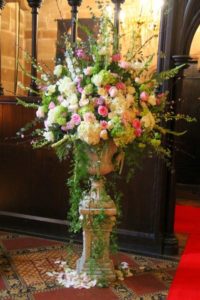 The almond tree is pretty resilient. It can be planted in the sun, partial sun, or shade! It takes on a symmetrical vase-shaped canopy and pruning is not necessary. However, the tree may be cut to restrain branches that may be obstructing other objects. You can even cut branches in early spring and have them bloom indoors for flower arrangements!
Almond as Firewood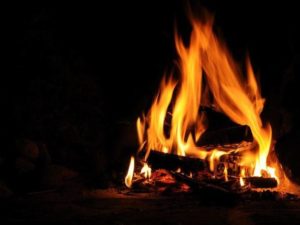 Oak firewood seems to be the reigning king of a quick spark, but almond is an excellent second choice for your bonfires. As a hardwood, almond creates hot, long-lasting fire, and little ash. You'll want to make sure the wood is seasoned. Seasoned wood burns hotter, cleaner and safer. Almond wood takes about a year to season.
Almond for Cooking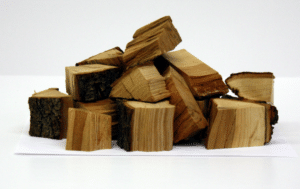 A lot of people smoke their food with almond. It gives your food a sweet, nutty flavor. To get a bolder flavor, use large chunks of almond rather than small chips. Almond pairs well with Pork ribs, bacon, Beef steaks, Chicken, Bratwurst, and mushrooms.
Almond and Woodworking
Our research for any woodwork involving almond wood fell a bit short. A lot of forums mention that almond is probably better for small projects since the branches are relatively small and it is hard to come by. Other forums say that they have yet to experiment with almond. Here's a YouTube video we found that shows the making of a mortar and pestle from almond.
From your friends at DDMA, have a happy Valentine's Day, and let us know if you try anything out with Almond wood!
For more information about DDMA, please visit our website, follow us on social media or contact us. We would love to hear from you!
Information sourced from HISTORY, WikiFarmer, Fire Wood For Life, KOZZ Radio, Gardening Know How, Dale Harvey, and Bob's Smokin' Hardwood.