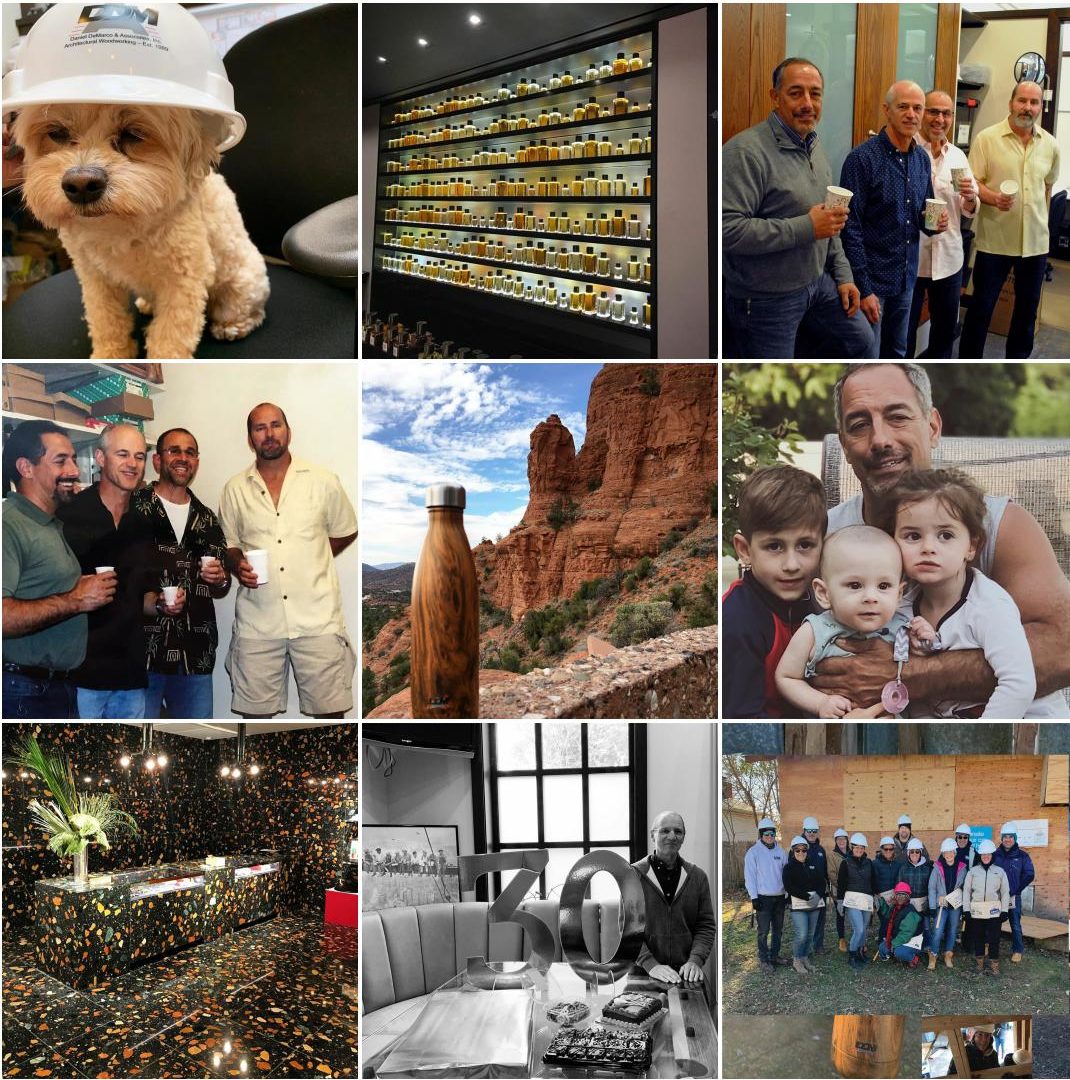 Welcome back to The Back Corner, a blog about every corner of the company, written from the back corner of the office.
Ever wonder what your top Instagram posts are from the past year? Well, Top Nine can tell you just that! We decided to see what our followers liked best on our Instagram page. With a total of 6,400 likes this year, our best nine had a combined total of 659 likes! How awesome is that? Here's a breakdown of the top nine posts and the backstory behind each.
Number 9
Back Story: A few Saturdays before Thanksgiving, we volunteered with Habitat For Humanity. We had been thinking about doing Habitat For Humanity for a long time and as the summer got away from us and a busy fall came just as quick, we signed up for a day in November. We didn't really think it would be so cold out! Nevertheless, we had an absolute blast. We are looking forward to doing it again. Everyone put their best foot forward and had a smile on their face. It was so great to be able to do something good for the community as a team! If you want to see a video of our Saturday, click here!
Number 8

Back story: The caption says it all in this one! Frank Mauro has been with the company since Dan DeMarco started it in 1989. When we celebrated our 30 year anniversary in April, Dan knew we had to also celebrate Frank. We awarded him with a golden hammer framed with a beautiful plaque written by Dan. Although Frank doesn't like to be the center of attention, there was no way we weren't celebrating!
Number 7
Back story: With the opening of Hudson Yards, came the first New-York location of Dallas retailer, Forty Five Ten. We were lucky enough to be a part of this special project. With the pink walls and bright designs, this cash wrap is a statement. For this specific unit, we coordinated with a stone company to create this masterpiece. We created the POS unit and it was then cladded with stone. If you're in the area, it is a definite must see.
Number 6
Back story: National Grandparent's Day is held on September 13th. Following our post on May 13th for International Day of Families, we were waiting for the day to arrive to post pictures of our favorite grandparents. We loved seeing some of our team members with their little munchkins.
Number 5
Back story: The DDMA team received these custom S'well bottles with our logo on it in 2019 after we gave them out as holiday gifts in 2018. A client sent us a photo of his bottle in Grenada, Spain, and the #ddmawaterbottlechallenge was born! This specific bottle belongs to Dan of DDMA. While on a hike in Arizona, he stopped and got this amazing shot!
Number 4
Back story: While planning our social media for our 30th Anniversary, we thought it would be a great idea to do a #30DaysOfDDMA. To kick it off, this photo resurfaced from 2009. It seemed only right to post a picture of our four partners as the very first post.
Number 3
Back story: As there was only one way to start #30DaysOfDDMA, there was also only one way to end it – a recreation of the 2009 picture! We took the photo in the same exact spot (closet doors have been added within the past 10 years). And yes, Dennis is wearing the same shirt.
Number 2
Back story: This photo was a gem hidden in a bunch of progress photos from an install day. This perfume display got a lot more of a reaction than it was expected to.
Number 1
Back story: National Take Your Dog to Work Day came and went on June 21st and we had no idea. To rectify the situation, we told the office to bring in their dogs when they pleased! Those who participated chose Summer Fridays as the perfect day to bring their pups in. Here's Scooter Pie. He was a great coworker until he overdid it when the FedEx man arrived.
See you in 2020
We're so lucky to even have nine posts that did so well this year! Can't wait to see what posts will come in 2020. Have a safe, happy, and healthy holiday and happy new year!
For more information about DDMA, please visit our website, follow us on social media or contact us. We would love to hear from you!