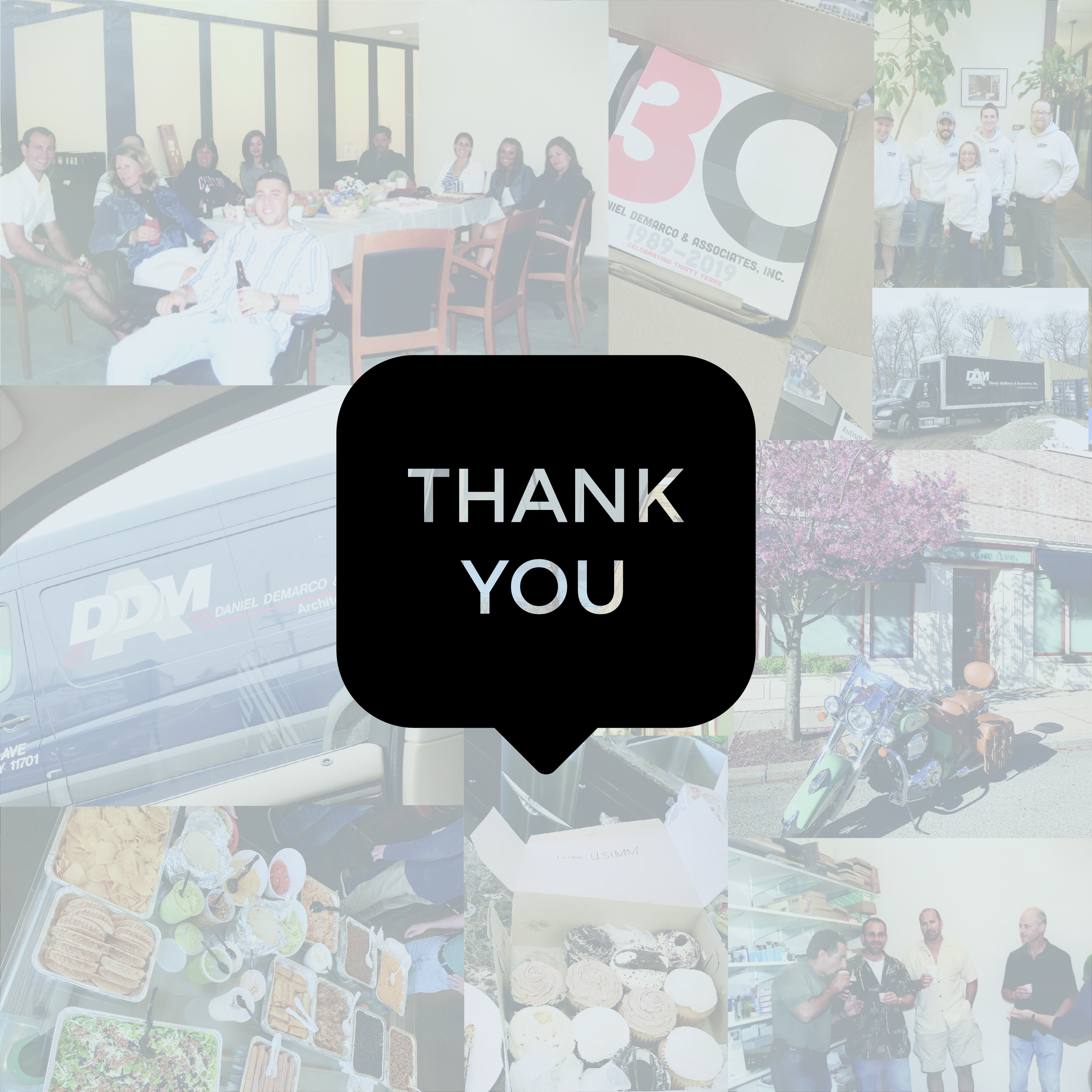 Welcome back to The Back Corner, a blog about every corner of the company, written from the back corner of the office.
As our 30 year celebrations come to an end we wanted to spotlight some of the nice things our clients and friends have said to us in light of our anniversary. During this celebration, we wanted to make sure that we were thankful and gracious to all those who have been by our side. Their kind words in response made us so happy that we couldn't help but spread the joy.
Check some out below…
Congratulations on 30 years! Quite the milestone in this business.
Congratulations. Great people and a great company.
You have been integral to our success and wonderful partners to work with. I wish you much continued success in the coming years.
It's been a pleasure working with your team over the last couple of years. It's also been a relief to have a partner through the twist, turns and challenges from design through construction. Congratulations on a major milestone for your company.
I wanted to both thank + congratulate you for 30 years of amazing projects and an incredible list of clients + achievements.
I must say I feel very honored and thankful to be considered part of your amazing success story…. I wish you many more fantastic achievements ahead…. All my best to you and your magic team
Happy 30th …. I'm happy to have been associated with professionalism, class and friendship!
Congratulations on your 30th anniversary!!! Many more inspiring creative and productive years to come!
Congratulations on your 30 year anniversary! That's a great accomplishment and definitely cause for celebration. It has been a pleasure working with you and your team over the years.
All the best for continued success for the next 30 years or so!
Happy Birthday! Happy Anniversary! Wishing you many more years of success
KUDOS to you and your team for the thirty years. We know how difficult and challenging this business is and you are to be commended for the achievement. We wish you another fun filled 30 years!!
On behalf of everyone at DDMA, we sincerely thank everyone for the well wishes.
For more information about DDMA, please visit our website, follow us on social media or contact us. We would love to hear from you.