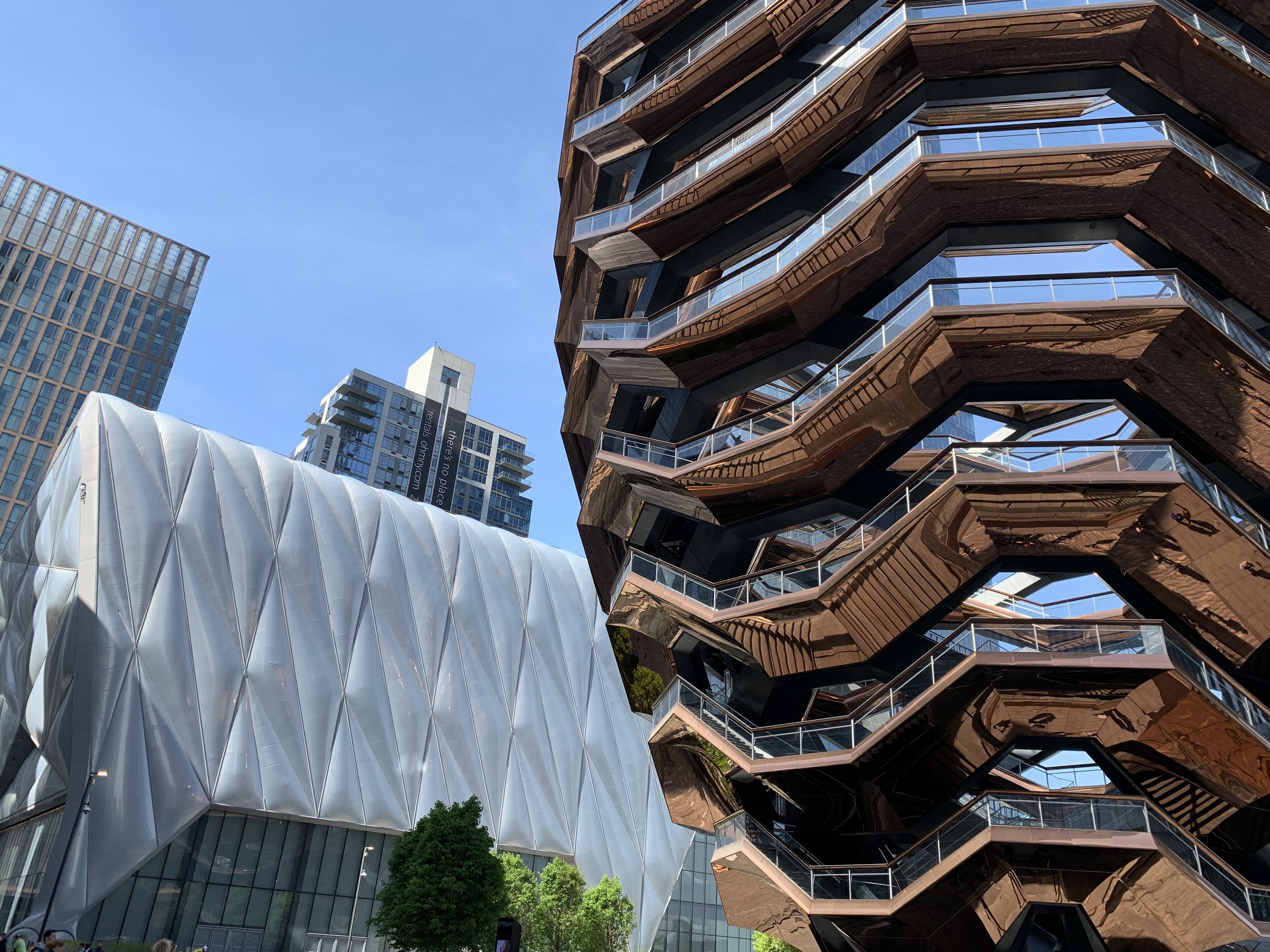 Welcome back to The Back Corner, a blog about every corner of the company, written from the back corner of the office. We're introducing a series called "THIS JUST IN" – for the DDMA news that happens throughout each month. Along with the latest and greatest we'll be sharing an office-related fun fact with you.
Hudson Yard's brand new Neiman Marcus was featured in this month's VMSD (Visual Merchandise + Store Design) Magazine. The article, "Luxury's New Neighborhood", discusses the high-end department store's New York City debut and how it was designed to appease the Millennial and Gen-Z consumers.
Photos of the new Neiman Marcus were featured and The Zodiac Room was one of the lucky spots to be shown. The Zodiac Room is the department store's in-house restaurant, described on the Hudson Yards website as "signature Neiman Marcus dishes including popovers and strawberry butter, in addition to seasonal salads, sandwiches, substantial entrees, bubbles and caviar."
Here at DDMA, we were so lucky to have been part of the creation of The Zodiac Room. We got to firsthand see this restaurant be built from start to finish. We provided the millwork seen throughout the area and it looks stunning if we do say so ourselves.
(Photos above provided by photographer, Eric Laignel via AvroKO)
Since the opening of Hudson Yards, it's been on everyone's radar. For us, we've been a little more involved since way before the grand opening. By having a hand in The Zodiac Room, Bar Stanley, the Louis Vuitton store in Neiman Marcus, and the Dallas-based retailer – Forty Five Ten, we've been just eager for the grand opening. Now that it's finally open to the public, we asked around the office to see what everyone was most excited to see.
Here's what they said…
I want to sit back at Bar Stanley in Neiman Marcus and then go shopping!

The new Forty Five Ten boutique.

(Photos above were taken by DDMA employees.)

The work we did at Neiman Marcus restaurant and Louis Vuitton

The work completed by DDMA

I want to go on top of the Vessel and see the view.

I'm dying to go shopping there, in any store!!
Want to figure out what you should do at Hudson Yards? Check out these helpful guides!
Gothamist – Hudson Yards Guide
NY Curbed – Hudson Yards Guide
To see some the work that we did, check out the links below…
Louis Vuitton at Neiman Marcus
The Zodiac Room at Neiman Marcus
View this post on Instagram
View this post on Instagram
View this post on Instagram
For more information about DDMA, please visit our website, follow us on social media or contact us. We would love to hear from you.