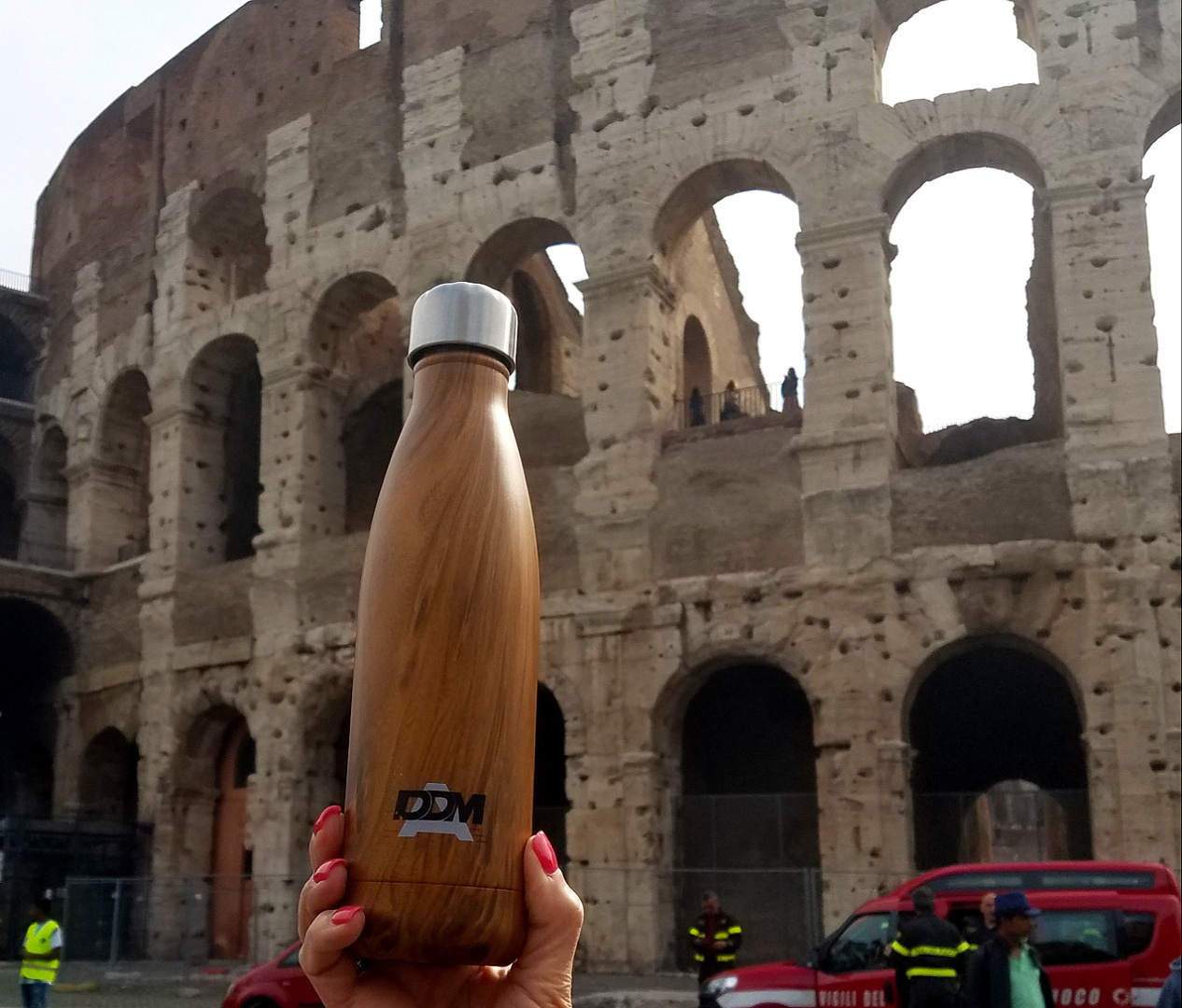 Welcome back to The Back Corner, a blog about every corner of the company, written from the back corner of the office.
World Tourism Day is held every year on September 27th. The day is an opportunity for all of us to learn about the international community of tourism and what kind of values traveling brings us. Since 1979, we've been celebrating World Tourism Day along with the United Nations and focusing on tourism's social, cultural, political and economic value.
So why are we talking about World Tourism Day? Well, here at DDMA, we often find ourselves being tourists! Did you know that 70% of our team travels to and from projects all around the world? We asked our office for some of their favorite locations and travel tips. In this blog, you'll see where we've been traveling for work and all the places our DDMA water bottles have visited. Next month, we'll let you know our best tips and vacation spots!
From the job site:
Our team travels worldwide to get the job done. Here are some of their favorite locations and why…
"NYC! Nothing is better than working in your hometown in one of the most fascinating cities. Our NY projects tend to do stuff that nobody has done before and is very challenging and at the end rewarding."
"Munich! When we were there, the snow was falling and it was Christmas season. I loved the food and beer too!"
"We traveled to Europe to visit several current and potential high-end clients. Paris was my favorite."
"I have only been to NYC and Jersey so far but seeing the large scope of the new American Dream Mall in Jersey has been a great experience."
"San Francisco, California – I love the Fisherman's Wharf Restaurants and Bar."
"Europe – France, Germany, and the UK – I loved the architectural history, the food, and the cultures."
The DDMA Water Bottle Challenge:
Last December, we got customized S'well Teak Wood bottles. One of our clients showed a picture of his DDMA bottle in Spain and so the #ddmawaterbottlechallenge was born! DDMA employees, friends, and family have now submitted photos of our bottles all around the world. Here are some places they've been traveling to.
Amalfi Coast, Italy
Amityville, New York
Sedona, Arizona
Bear Trap Golf Course, Delaware
Blydenburgh Park, Smithtown, New York
Delaware State Beach
Disney World
Fort Lauderdale, Florida
Granada, Spain
Las Vegas, Nevada
Lake Sebago, Maine
Miami, Florida
New York City Job Sites
Newport, Rhode Island
North Carolina
Phi Phi Island, Phuket, Thailand
Quincy Market, Boston, Massachusetts
Rodeo Drive, Beverly Hills, California
Rome, Italy
St. Peter's Episcopal Church, Albany, New York
We're so lucky to be able to travel around to get our job done. You can see more of our whereabouts on our Instagram. Our next post will include all our favorite travel tips and locations!
All photos were taken by members of the DDMA team.
For more information about DDMA, please visit our website, follow us on social media or contact us. We would love to hear from you!